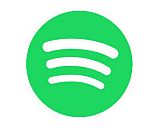 Spotify's approach to video appears to be in a state of flux. Bloomberg reported that Spotify has cancelled its original video series. Unnamed sources told the publication that this strategy reboot is part of an effort to find a monetization strategy that doesn't involve recorded music and royalty payments.
Tom Calderone was Spotify's head of video for the launch of several original series, all with a musical bent. He departed the streaming service after about a year, and was replaced by Courtney Holt in September. Bloomberg's sources indicated that Holt is interested in creating a new multimedia format that would be unique to Spotify. The details on this concept are light, and it's uncertain at this juncture how much more Spotify will invest in video.
Many streaming audio services expanded their reach to include a video component. If the projects amass an audience, then video series could provide an additional revenue source. In Spotify's case, the decision to end the current video approach shows that the series may not have been able to turn listeners into viewers. Bloomberg posited that users likely didn't realize that the company had added video or couldn't find them to watch within the Spotify app. Any new effort in video or multimedia might need a more comprehensive promotion effort.