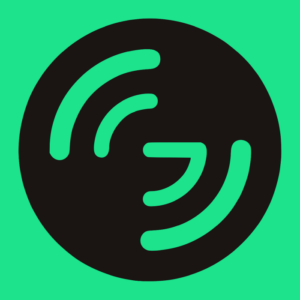 In an apparent effort to raise the profile of its Greenroom social audio feature, Spotify is opening the platform to all listeners. No Spotify account is needed, or even the Spotify app.
Spotify declares: "Starting today, you don't even need the Spotify Greenroom app or a login to start listening. We're excited to introduce our latest feature, which gives anyone and everyone the ability to listen to live rooms on their web browsers or on their phones."
This action effectively makes Greeroom a stand-alone audio content experience, owned and operated by Spotify and presented apart from the normal app/account access structure.
Along with this liberation of Greenroom comes announcement and promos of new Greenroom programming. Three conversations are called out, one of which, Taylor Talk is a weekly conversational series. It's a Taylor Swift fan show hosted by Ellie Schnitt: "Ellie will discuss the latest Taylor Swift music updates and then focus the conversation on one of the artist's songs. Based on the song's theme, listeners will share personal stories and Ellie will ask questions, give commentary, and even share some of her own tales."
Two other highlighted hosted conversations are scheduled single instances: Money Moves on November 17 10pm ET (financial advice and Q&A) and Dating Makeover on November 28 10pm ET (helping audience members improve their dating profiles).