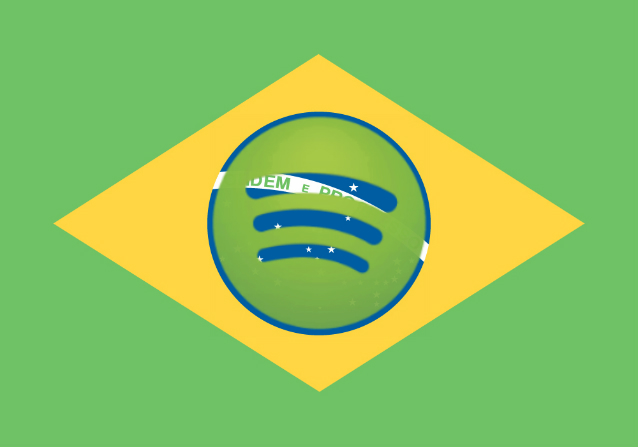 As expected, Spotify announced at a press event today that the music service is now available to Brazilian users. The expansion marks the 57th country of Spotify's global reach.
Brazil owns one of the ten largest economies in the world by any reckoning — by some accounts the sixth-largest. The country houses a population of 200-million people. Sixty-two percent of Brazil's citizens are 29 or younger.
Spotify's entrance follows the lead of several competitors. Rdio has a partnership with Grupo Bandeirantes, a large Brazilian media company. Rhapsody obtained its own telecom-partner deal with Telefonica. Paris-based Deezer is also available in Brazil.
A local service, Pleimo, provides a dedicated catalog of Brazilian music.
As usual, Spotify enhanced its announcement with a celebratory playlist: