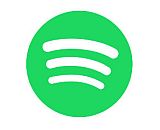 Spotify introduced a new version of its app specifically designed for regions with limited or weak mobile coverage. Spotify Lite is available as a free download for Android devices in 36 markets around the world. The software is 10MB, which is about 90MB smaller than the usual Android download.
Spotify Lite offers similar features in searching for and playing music on demand, listening to playlists, and sharing with others. It also lets users set data limits and will send an alart if that cap is reached. It can be used independently or alongside the regular Spotify Android app.
"Spotify Lite was built from the ground up based on user feedback from around the world, allowing millions more to enjoy the world's best music experience — especially in areas with limited bandwidth and phone storage," said Kalle Persson, senior product manager with the streaming company.
The full list of supported markets is:
Algeria, Argentina, Bahrain, Bolivia, Brazil, Canada, Chile, Colombia, Costa Rica, Dominican Republic, Ecuador, Egypt, El Salvador, Guatemala, Honduras, India, Indonesia, Jordan, Kuwait, Lebanon, Malaysia, Mexico, Morocco, Nicaragua, Oman, Panama, Paraguay, Peru, Philippines, Qatar, Saudi Arabia, South Africa, Tunisia, United Arab Emirates, Uruguay, and Vietnam.