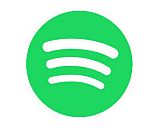 Spotify is continuing its push into the live music space. After turning its popular Rap Caviar playlist into a concert event, the Viva Latino! playlist will get the same treatment. The Viva Latino Live! tour will include headliners such as Daddy Yankee, Bad Bunny, and Becky G. Spotify is collaborating with Cárdenas Marketing Network on the event inspired by the playlist with 8.26 million followers.
"Since launching our Viva Latino! playlist, we've witnessed the Latin music culture grow beyond even our wildest hopes and expectations," said Rocio Guerrero, Spotify's head of global cultures, shows and editorial. "The decision to take this playlist on the road is a true testament to the impact Latin music is having around the world right now."
So far, it seems that Spotify'a concert forays have been translating into financial wins. The company generated $40 million in ticket sales through its Fans First program in 2017. Troy Carter, global head of creator services, shared the statistic at Spotify's March investor day ahead of its direct public listing. "And we have a lot more coming in 2018," he said.