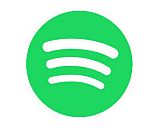 Spotify is testing a scaled-back version of its Android mobile app that cuts down on features in favor of less data use. Spotify Lite has appeared on the Google Play Store as a beta version in select markets. This app takes up just 15MB on a phone, compared with 100MB for the regular Spotify software. The current test version eliminates some features, such as offline playback and Spotify Connect. Any user, including Premium ones, can only listen on shuffle rather than selecting specific songs.
The company's only comment on Spotify Lite so far has been a routine statement about how it regularly tests ways to improve its user experience. "Some of those tests end up paving the path for our broader user experience and others serve only as an important learning," the rep said. "We aren't going to comment on specific tests at this time."
Having a lite option would be beneficial for Spotify moving into markets where data plans are more expensive. Several wireless carriers offer plans in the U.S. where streaming entertainment isn't counted against data plans, but those are not universal.