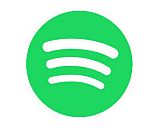 Last week, Spotify introduced an initiative called Secret Genius designed to shine a spotlight on the importance of songwriters and producers in an artist's success. This venture will include awards, songwriting camps, curated playlists, and podcasts. Spotify will host an inaugural event this fall to give awards to influential behind-the-scenes music talent.
Troy Carter, Spotify's global head of creator services, has been the public face of this effort. "When the general public hears a song they automatically associate it with the artist who sings it, not the people behind the scenes who make it happen, so we thought the title Secret Genius was appropriate," he said.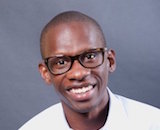 In an interview with Variety, Carter addressed both the Secret Genius campaign and broader questions about Spotify's financial role in the music industry. He explicitly said that Spotify would not be pursuing exclusive audio content, calling it bad for everyone. "If you wake up in the morning and your favorite artist isn't on the service that you're paying ten dollars a month for, sooner or later you lose faith in the subscription model," he said.
He also spoke about the continued conflict over if and when industry talent gets paid by the streaming ecosystem. "We've paid out billions and billions of dollars so I think the streaming industry has debunked the argument that streaming doesn't pay — it can pay incredibly well," Carter said. "I think as Spotify continues to grow, the streaming business will continue to grow overall and the industry will do better and better, and that myth [that streaming doesn't pay] will hopefully go away for good."