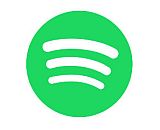 Spotify released a trio of announcements this morning. One predominates: Paid podcast subscriptions within Spotify.
"Plus" Bonus Content Subscriptions
On the heels of Apple's paid subscription initiative, and just a few weeks after Spotify's ambitious Stream On package of announcements, the company is rolling out a paid subscription platform in its Anchor podcast production subsidiary. Podcasts will be empowered to mark selected episodes as subscription-only, and publish them to Spotify and other podcatchers.
This program is free to podcasters, with zero revenue share going to Spotify — in dramatic contrast to the cut 30%/15% introduced by Apple in that company's new subscription product. After two years of freedom, Spotify will introduce a 5% commission in 2023. This lightweight payment structure is a clear competitive cudgel.
"By enabling wide distribution of subscriber-only content, our aim is to help podcasters maximize their subscription audiences and grow them from their existing listener bases," Spotify says in a launch announcement. "Within Spotify, this content will be searchable and discoverable like any other podcast episode."
Today is not a wide launch: Spotify has selected 12 indie podcasters to spearhead the venture. A waitlist is accepting applications for expanding the program (but no link is provided in the announcement). Five shows with a bonus content subscription will be available starting May 4: How I Built This with Guy Raz, Short Wave, It's Been a Minute with Sam Sanders, Code Switch, and Planet Money. Each one will mark its bonus content with "Plus" in the title — hence Code Switch Plus. 
Ease of use and clarity for the listener seems to be high on Spotify's priority list: "Listeners can look forward to a seamless Spotify listening experience. This subscriber-only content will be fully searchable and discoverable within the Spotify app, and even show up within a show's main feed—shows will be marked with a lock icon on the play button. Listeners will be able to tune in knowing that their subscriptions are going directly to the podcasters they love, giving independent creators a revenue stream on their own terms."
Two Other Products
Spotify is not content with providing podcast subscriptions that apply only to spotify-based supporters. The Open Access Platform (OAP) intends to rope in paying podcast supporters on other platforms, so those listeners can hear shows on Spotify. Clearly, Patreon is acknowledged in this initiative.
It's not ready yet. "Stay tuned," spotify proclaims. "We're currently testing the technology and will have more to share in the coming months about partners and features."
Finally (for today) there is the Spotify Audience Network, which brings advertisers into intersection with Spotify podcasts. right now that intersection applies to Spotify's Megaphone subsidiary, and the goal is to bring network monetization to indie podcasters. This is another Stream On promise, and today Spotify seems to be merely reminding us of it, as an additional motivation for podcasters to make their primary distribution home on Spotify.
.