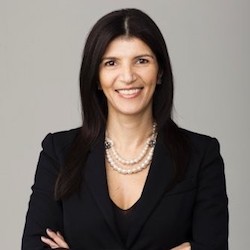 Spotify has secured another veteran hire from Condé Nast Entertainment. Sahar Elhabashi is reportedly joining the streaming service as vice president, head of content business. She spent more than six years at the media juggernaut, most recently as the interim president of CNE. Her former boss, Dawn Ostroff, departed that post for a role with Spotify.
Sources told Variety that Elhabashi's new post will begin on December 10, and will be similar to her role as EVP/chief operating officer at CNE. She and Ostroff were instrumental in building that division.
Ostroff joined Spotify as its chief content officer in June. These two hires away from Condé Nast are a contrast to a slew of high-profile exits from several branches of Spotify's operations.