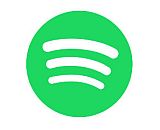 Spotify has rolled out algorithmic personalization to some of its curated playlists. While the tastemakers employed by Spotify will continue making all of the song selections for the playlists, not all of their choices will appear for all listeners with this change.
According to a blog post in Spotify for Artists, the update could help artists to more directly reach ideal listeners. The company said that the personalized versions increased the number of artists featured on playlists by 30% and increased the number of songs listeners discovered by 35%. Inclusion on personalized playlists will be specified in Spotify's artist analytics dashboards.
The blog post didn't specify which of Spotify's playlists will be subject to this personalization effort.