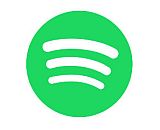 Spotify has been making an effort to make podcasts a more visible part of its entertainment offerings, and a new job listing hints at what might be next for its strategy. The streaming service is hiring for the role of Senior Product Manager – Podcast Advertising. This post will be spearheading the development of native audio advertising for Spotify.
"Spotify's mission is to unlock the potential of human creativity—by giving a million creative artists the opportunity to live off their art and billions of fans the opportunity to enjoy and be inspired by it," the listing reads. "You'll be a key part of this mission by innovating on advertising in the streaming podcast space."
Spotify is looking for candidates with at least five years of product management experience in advertising or audio, with practice in podcasting or dynamic ad insertion listed as a bonus.
Currently, Spotify has some high-profile content deals for podcasts, including an original show starring Amy Schumer and a collaboration with Genius.