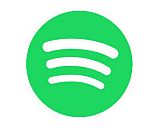 Spotify has launched in Japan, a long-awaited push that has been many months in the making. The service has debuted with an invite-only system. Those who gain access will have features including a Japanese and international artist catalog, personalized playlists such as Discover Weekly, and Gaming and Running modes. The mobile version will also have lyrics support. Spotify's Premium tier will cost 980 yen ($9.70) a month in the new market, although free ad-supported access is also available. Ichiro Tamaki will lead the Japanese efforts for the streaming platform effective Oct. 1 as general manager.
"We're incredibly excited to launch Spotify with a uniquely Japanese music experience," says Daniel Ek, Spotify founder and CEO. "With Spotify's revolutionary discovery and personalisation features that fit your every mood, we aim to help people enjoy more music and connect more artists with fans than ever before."
Japan's music market has been growing its share of streaming music revenue in recent years. In the first half of 2016, digital revenue rose from $236.7 million to $255 million. That pales in comparison to the $991 million spent on CDs in the first six months, but streaming has been posting steady growth and Spotify's presence could accelerate that rate if it has good uptake.