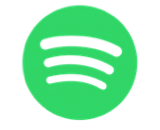 Spotify has launched its Android app on MirrorLink, which brings the streaming platform to more connected cars. It was already available on CarPlay from Apple and Android Auto from Google, in addition to in-house systems from BMW and Ford.
"We're just getting started in going after the connected-car market, but really the time is right," Jonathan Tarlton, Spotify's senior manager for automotive business development, told Billboard.
Connected cars are still a topic of contention for both auto buyers and the audio industry. The technology is projected to take hold over the next five years, with more than 30 million projected sales each of Android Audio and CarPlay by 2020, according to IHS Automotive. But there's still a ways for the field to go in creating that demand.