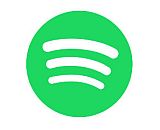 Spotify continues to be a revolving door for personnel, with two new additions and notable exit.
Nick Holmstén is moving out of his role as Spotify's global head of music and is shifting to an advisory post with the audio company. He joined the business in 2013 and had been in the head of music for just under a year. His responsibilities will be handed off to recent hire Jeremy Erlich, who is head of music strategy, and Marian Dicus, who is vice president and global head of artist and label services.
The new arrivals at Spotify will further expand the business' podcasting efforts. The company hired Amy Hudson to head up its sports podcasting development. She joined in July from Facebook, where she was head of sports media partnerships in North America.
Spotify also secured a deal to work with David Rhodes as a consultant for original audio programming in news. Rhodes was president of CBS News, and exited that post in January after eight years.