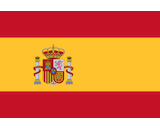 Spain's music market posted a second consecutive year of growth in 2015, according to Spanish industry organization Promusicae. Spending on recorded music last year totaled €160.2 million ($180.4 million), up from €149.9 million in 2014. Overall digital revenue drew closer to even with physical sales last year: 49.4% was digital and 50.6% was physical. Streaming contributed 82% of all digital revenue. Of the 2015 total revenue, €64.5 million came from streaming, thanks to a more than 35% increase to paid subscriptions to more than half a million paying customers. Promusicae predicted that 2016 would be the year for digital to overtake physical, particularly since physical sales declined 6.7% in 2015.
"For our industry it's very encouraging to see paid subscriptions grow and the consumer to be responding positively to new music services and innovation we've been promoting for so many years," said Antonio Guisasola, president of Promusicae.
Last year marked a big turnaround for Spain's music industry, which had been declining for more than a decade due to economic challenges and illegal downloads.