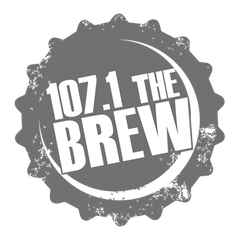 If terrestrial radio's ad load is a drag on listeners compared to streaming's lighter commercialization, going ad-free over the air is a good way to get attention. Sacramento rock fans enjoy a refreshingly uncommercialized option as "The Brew" launches today on 107.1-FM with a 10,000-song commercial-free promotion of its Rock-formatted station.
We reported the same attention-getting tactic last June with Asheville station REWIND 100.3 FM, which also inaugurated its fun-1908's format with 10,000 uninterrupted songs — perhaps the model for "The Brew."
Though the Sacramento station is not primarily marketed as classic rock, the "Brew" stream we've had on this morning is definitely and lovingly backward-looking. "A healthy dose of legendary bands" is mentioned in the press release, and it didn't take long for us to hear classic stalwart AC/DC, and even a long throwback to Black Sabbath. The main programming emphasis seems to be unflinching embrace of hard rock across several decades — "Non-Stop Rock that Really Rocks."
We chatted on the phone with Programming Director Paul Boris, asking how long it will take to crank through 10,000 blissfully ad-free songs. Boris estimated 15 tracks per hour lasting approximately a month. If he's right about the 15 songs (four minutes per song), the promotion would punch out 360 songs per day for about 27 days.
Boris declined to estimate the revenue cost of this promotional gambit. He noted that "The Brew" is a translator station that covers open-air Sacramento well, but doesn't necessarily penetrate every building. Rock fans can also tune into the HD channel at 93.7. And, of course, there is the iHeartRadio stream. That's what we're listening to … with no reason to change the dial.