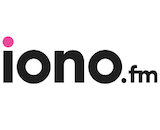 South Africa-based podcast and audio company iono.fm has received a new influx of seed funding. The company secured $175,000 (2.5 million rand) in a round led by Clifftop Colony. The financing will support strengthening domestic operations and investing in streaming services.
Iono.fm hosts podcasts for both individuals and radio stations. It also offers some radio streaming services. Its client roster includes the BBC, Deutsche Welle, and TED.
A report by PwC from 2015 examined the state of radio in African nations including South Africa. The nation's radio market was projected to reach revenue of 5.5 billion rand in 2017. About 5% of the total radio audience listens online.