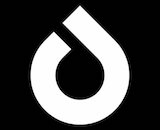 Billing itself as a service for "the YouTube generation," Soundrop has shifted to become a digital music distribution platform. The business is only distributing to five businesses to start: Apple Music, iTunes, Spotify, GooglePlay, Amazon, and Deezer. Later in 2017, it expects to add Pandora and YouTube.
Soundrop began as a third-party Spotify app for group listening. "Soundrop was first about connecting listeners to music on the most popular streaming platform," Brand Manager Zach Domer said, "and now it's connecting artists to listeners directly."
The focus on top digital platforms could be a distinguishing factor for Soundrop compared with existing services such as CD Baby or TuneCore, which still have a heavy component of physical and download sales. Soundrop also integrates cover song licensing and has features for collaborations. The fee model is 15% of any revenue.