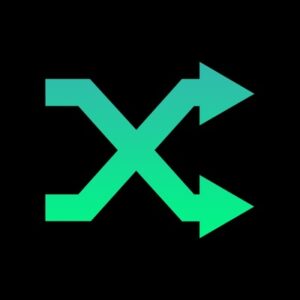 Royalty collection and distribution agency SoundExchange has won a judgment of $9,765,396, plus legal fees, from the Slacker Radio division of LiveOne (formerly LiveXLive) in the U.S. District Court for the Central District of California for unpaid music royalties and late fees that have accrued since mid-2017.
LiveOne, a public company based in Beverly Hills, acquired Slacker at the end of 2017 and PodcastOne in 2020. Notably, the company currently has a distribution deal that puts Slacker Radio into all Teslas sold (with the service paid for by Tesla).
As previously reported in RAIN, Slacker apparently quit paying royalties owed (which SoundExchange distributes to performers and the labels who own the copyrights to the sound recordings) in July 2017.  (This is distinct from royalties paid to ASCAP, SESAC, BMI, and GMR to compensate the composers and lyricists of the songs played.  It is unclear whether Slacker has been paying those royalties on a timely basis.)
In October 2020, SoundExchange and Slacker/LiveXLive entered into a 24-month payment plan to catch up on old obligations, but apparently quit making payments under that plan after its first 10 months. Under the terms of that payment plan, the company agreed that if Slacker ever defaulted again, a judge should enter a judgment against the company for the full sum owed.
Although the agreement also called for Slacker/LiveXLive to pay new monthly obligations on a timely basis, "they have failed entirely to pay royalties from May 2021 through the present," according to SoundExchange's July 2022 lawsuit.
In addition to the money owed, Judge André Birotte Jr. also permanently barred the company from availing itself of the statutory music license enshrined in the Digital Millennium Copyright Act (DCMA), which allows Internet radio companies to play sound recordings without having to negotiate individual deals with each label (as long as they follow certain rules and pay a royalty rate set every five years by the U.S. Copyright Office).
LiveOne is a NASDAQ-listed company with 192 employees and a market capitalization today of $64.6 million — down from a recent high of $467 million in May 2021: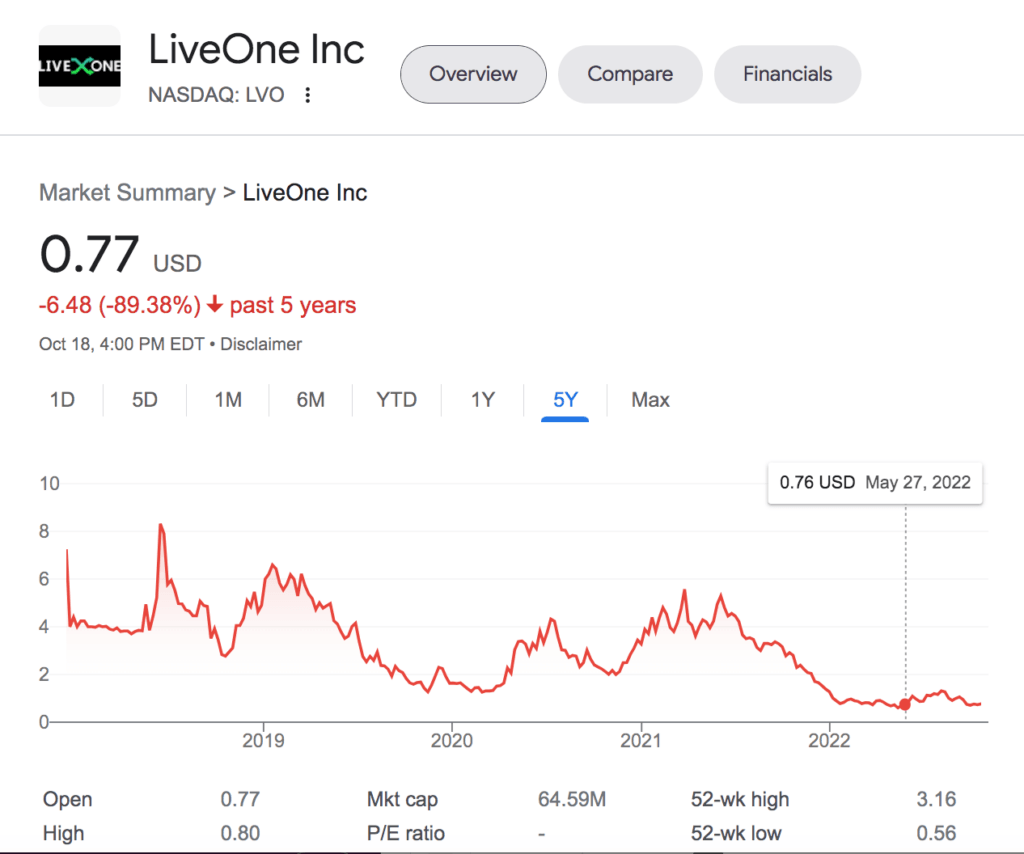 According to a recent LiveOne earnings call, its Slacker/PodcastOne audio division is projected to generate $88 million in revenue during the 2023 fiscal year, based largely on subscriptions in a projected approximately 2 million Teslas.