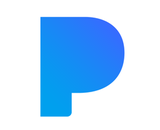 Pandora has been re-thinking its licensing, inking direct deals with labels and publishers over the past two years. Despite those changes to the audio company's licensing structures, SoundExchange will still be managing Pandora's payouts to artists from the free tier. Glenn Peoples wrote a blog post explaining the details of Pandora's ongoing relationship with SoundExchange.
The article seems focused on explaining royalties to artists, and allaying any concerns about their revenue. "Even as licensing agreements change, artists' share of royalties from Pandora's ad-supported radio service, the company's greatest generator of royalties, and the way artists receive those royalties will remain the same as they ever were," Peoples writes. Pandora will pay rights-owners for use of recordings in the ad-supported radio service through SoundExchange, same as always. Pandora's royalty obligations for use of recordings in the ad-free services (Pandora Plus and the upcoming Pandora Premium) will be handled differently.
Pandora accounts for a large share of SoundExchange's business. In 2014, it was more than half of its collections. Most recently, SoundExchange posted Q3 2016 payments up nearly 30% on-year to $263.5 million.