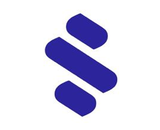 Podcast creation and monetization web service Sounder has raised $2.15-million, a year following $1.8-million the young company scooped up in March 2020. Over 14 months, the company has attracted about 4-million of seed financing.
This new round of confidence was led by Ulu Ventures, and joined by new and existing investors including Newark Venture Partners and Xoogler.co, a community of Google alumni and current Google employee investors, and individual Spotify and Google executive angel investors. The money will establish an "R&D center of excellence" in New York. Additionally, the investment will further development of Sounder's proprietary search, speech-to-text and contextualization technologies.
"Sounder continues to demonstrate its value proposition for media channels and podcasters, enhancing discovery and monetization across the ecosystem," said Miriam Rivera, Co-founder and Manager Director of Ulu Ventures. "Sounder's technology will allow audio content to be searched and discovered in a streamlined and intuitive manner, which will help expand the total market as well as enable accelerated monetization growth."
"Sounder is developing the next frontier of a booming audio market by streamlining monetization and expanding discovery for podcasters. As the audio space continues to experience massive growth, Sounder's platform will serve the needs of both content creators and audiences hungry for new material," said Allison Williams, Principal at Newark Venture Partners. "We are proud of Sounder's journey thus far, and we look forward to what the future holds for Kal, Dan and their team."
Sounder's tech development seeks to increase the reach, discoverability, and monetization of podcasts, both indie and enterprise. The announcement came with creator testimonials from the founder/hosts of three sports podcasts.
"2020 was a very successful year for Sounder across product development, partnerships, and monetization, said Kal Amin, Co-founder and CEO of Sounder. "This new round of funding will allow us to continue to solve problems creators face while innovating within the overall audio landscape. It will also allow us to bring our premium product, Sounder Plus, to market."
.