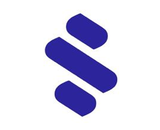 Sounder, a podcast hosting platform with data intelligence and monetization features, reveals this morning that it has acquired Podnods, an AI-based recommendation platform for listeners with audience growth support for podcasters. The deal marries two companies which each brings advanced technology to the legacy industry functions of hosting, recommending, and monetizing.
The Podnods tech stack will be incorporated into the Sounder platform. There is an executive integration as well: Podnods Co-founder and CEO Mercan Topkara becomes the new CTO of Sounder at the company's new R&D center in New York. Sounder's current CTO (and co-founder) Goran Krgovic becomes Chief Architect in this shift, and will report to Topkara.
Podnods maintains an index of 1.7-million podcasts, using natural language processing to create an enormous data graph. the company characterizes this titanic dataset as "3 billion data  signals."
Sounder is techy as well, maintaining what the company refers to as "in-episode keyword-based analytical capabilities." Mashing together these two analytics operations, the merger announcement promises, will "create new taxonomies and personalize discovery and recommendations at an unprecedented scale."
"Sounder and Podnods started with the same mission: to help creators be heard. Audio has been deprived of true technological innovation for quite some time and by bringing our two companies together, we aim to deliver the next generation of audio technology, powered by machine learning and artificial intelligence, to fuel growth for creators everywhere," said Kal Amin, Co-founder and CEO of Sounder. "We are thrilled to have Mercan join as our CTO, help us accelerate our operating plan, and lead our next phase of engineering innovation."
"I've been a fan of Sounder from the beginning. Podnods solved discovery for podcast listeners, and Sounder did it for podcast creators–you need both to change the industry," Ms. Topkara said. "Our complementary approaches to processing and indexing audio content will position us to improve both discovery and engagement dramatically."
.