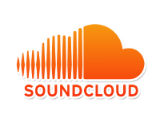 SoundCloud is expanding access to the top level of its monetization program for creators who upload content to the crowdsourced platform. The company has now opened up the Premier tier of On SoundCloud to its members who are DJs and producers. This means that those professionals can tap into revenue generation for their SoundCloud tracks. Members of the Premier level can earn money from the company's subscription and advertising revenue for their role in the program.
Access to Premier is still on an invite-only basis, but any DJs or creators of remixes, sets, and other creative work can seek out participation.
SoundCloud recently announced a shift to its subscription options. After initially making SoundCloud Go its full, on-demand option, that service is now a mid-tier level costing $4.99 a month. The $9.99-a-month tier is now called SoundCloud Go+. The Go option will have a smaller collection of available tracks, while Go+ offers the entire SoundCloud library.