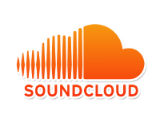 SoundCloud is making another foray into programmatic advertising. The audio platform has partnered with Rubicon Project to offer automated buying of some audio ads, and video ads, on its service. This new deal should build on SoundCloud's recent venture with Triton Digital, where it chose the a2x programmatic audio ad exchange to host its U.S. inventory. Presumably the Rubicon deal covers other territories, but RAIN News has not yet received confirmation about the geographic scope.
"SoundCloud's audience is loyal, influential and highly engaged," SoundCloud Chief Revenue Officer Alison Moore said. "Together with Rubicon Project we are now able to serve up our global audio and video inventory on one platform for the first time in an automated fashion, making it easier than ever for advertiser to share their message with the right person, at precisely the right time."
This isn't Rubicon Project's first time bringing programmatic capabilities to a streaming platform. It's also a partner for Spotify's programmatic efforts.