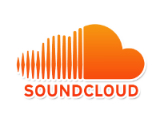 SoundCloud has opened up its monetization program to all of its Pro and Pro Unlimited subscribers. When SoundCloud Premier launched in 2014, it was an invite-only program for ad-based monetization. Now, any independent creators in the Pro and Pro Unlimited tiers with eligible content can take advantage of the program.
There are some restrictions on who can start participating in the monetization program. This move is limited to original music content, so no podcasts yet, but the company said it will continue to expand access in the future. Invitations are first going to creators who are in the markets with monetization available (U.S., UK, Canada, Australia, France, Germany, Ireland, The Netherlands, and New Zealand) and who had 5,000 plays in the past month.
SoundCloud Premier offers participants a revenue share per stream, and their uploaded tracks are immediately eligible for monetization. There is no additional cost to Pro subscribers to take advantage of the Premier monetization. In the announcement, SoundCloud name-dropped some of its most prominent success stories to are members of the Premier program, such as Chance the Rapper, Lil Uzi Vert, and Lil Yachty. The audio company has been making pushes to help break more up-and-coming artists to the mainstream with options such as Premier and First On SoundCloud.