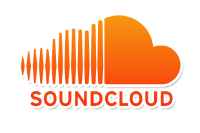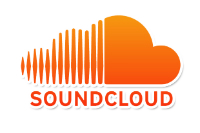 SoundCloud announced a major update to its business model today. For the first time in its history, the streaming service will begin running advertisements for U.S. listeners. "The introduction of advertising is an important step for creators," Founder and CEO Alex Ljung said. "Every time you see or hear an ad, an artist gets paid." The ads will roll out to other markets in the near future.
The ads are part of the service's plans for a creator partner program called On SoundCloud that will aid members in turning their music streams into revenue streams. On SoundCloud will include three tiers. The Partner tier is free and offers basic analytics. The Pro level, which is paid, gets more upload time and more advanced tools to work with. There are two sub-tiers within Pro: the main Pro offers 6 hours of uploads and the pricier Pro Unlimited has no cap on uploads.
The big change is the addition of a Premier tier. This includes ad-based monetization options along with all of the Pro features. For now, this membership is invite-only. The New York Times reported that ads will only appear alongside licensed content. Sony/ATV and BMG have signed on in the first wave of content partners, as well as distributors INgrooves and Seed.
The recent wave of copyright issues may have helped convince the service's leadership that in order to further protect those artists and their work, getting the blessing of publishers and labels might be necessary. The involvement of some major players in this business shift is a promising sign, but nobody has commented recently on those ongoing negotiations.
The crucial note in SoundCloud's discussions of this change is its focus on the artists. This platform has always been about giving new talent a place to share what they can do. There might be a knee-jerk reaction against the presence of paid tiers, much less an invitation-based elite group, that will create hierarchies among SoundCloud's millions of members. Getting SoundCloud's uploader base on board with the partner program and with the transition to a legal, licensed streaming service is still a must. After all, it won't matter which labels sign deals if artists stop sharing their work on the platform.