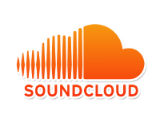 A new agreement for SoundCloud will expand its library available for Europe. The audio company entered a tie-up with Universal Music Publishing International and the Society of Authors, Composers and Publishers of Music (SACEM) in France. The licensing deal covers the Anglo-American repertoire for those two parties in 33 territories. It also includes both SoundCloud's new Go subscription service and its free, ad-supported listening. Both UMPI and SACEM entered the partnership through their Direct European Administration and Licensing joint venture.
"Universal Music Publishing International is delighted to have worked with our partner SACEM to conclude this deal, which makes our music widely accessible to European consumers and allows for our songwriters to be properly compensated through SoundCloud's platform," said Jody Gerson, chairman and CEO of Universal Music Publishing Group.
SoundCloud Go recently launched in the UK, Ireland, and France. AdsWizz is managing the audio ads for the French market, while Global-owned DAX runs the interstitials and audio ads for UK/Ireland.