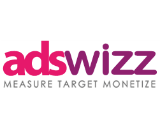 SoundCloud Go received a French rollout this week, bringing the subscription tier to a new European market. The debut also brings ad-supported listening to that nation. SoundCloud's advertising monetization is being exclusively managed by AdsWizz.
In this capacity, AdsWizz will be responsible for the audio ads played as part of the free tier on SoundCloud's web and mobile versions. The first brands advertising on SoundCloud Go in France are Zalando, which is making its global debut as an ad partner, and 20th Century Fox. SoundCloud will keep any work on native partnership plans in house.
"With the help of our new partners AdsWizz, leaders in the digital audio advertising industry, we will be able to further our commitment to creators, and ensure our free offering remains available alongside our premium service," said Alison Moore, SoundCloud's chief revenue officer.