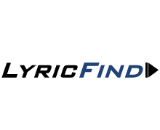 LyricFind has entered into a partnership that will see French lyrics added to its service. This deal grants LyricFind access to the Base d'Œuvres de l'Edition Musicale, the lyrics database from French publishers' organization Chambre Syndicale De l'Edition Musicale.
"This deal establishes LyricFind's footing in the French market and reinforces our position as the world's go-to provider of licensed lyrics," LyricFind CEO Darryl Ballantyne said.
Music Story will oversee sales and business development in France for LyricFind, handling its clients that want to add French song lyrics. Deezer, the Paris-based streaming company, is one such client.
"As a LyricFind client, we are excited to have access to CSDEM's French lyrics through reliable partners like LyricFind and Music Story," Ludovic Pouilly, Deezer's senior vice president of institutional and music industry relations. "The addition of French lyrics to our service will undoubtedly enhance our users' music experience and enjoyment." Deezer first added English lyrics to its service in December 2014.