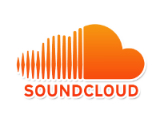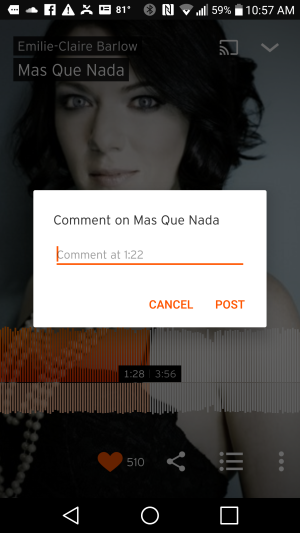 SoundCloud has reintroduced comments on its mobile platform, after several years in which the social feature was not included in the app experience. Listeners on both iOS and Android can add their notes to tracks and read the comments from others. The feature includes options to manage your own comments, including controls for deleting.
"As the world's largest music streaming platform sparking social connections between artists and fans around the world, SoundCloud creates an open, authentic and dynamic community where everyone can share and connect," the company said in a blog post announcing the return of mobile comments.
The announcement marks an important, if partial, return to the platform's social roots. SoundCloud was launched as a collaborative meeting and sharing site for music creators. While the uploader clientele broadened to involve many other types of creator, the social tools remained central to the website experience. That changed with a strategic shift starting in 2012-2013, when a number of product changes courted the non-uploading user, and SoundCloud sought to build a mass-market listening audience. That direction surged forward, and while Soundcloud's audience swelled the communication features were reduced, especially on the mobile listening app which eliminated the ability to drop a comment on a track's classic orange waveform.
The implementation introduced now works well, though the feature is hidden in a menu where casual users might not find it. Even if it were more obvious, commenting in a mobile app when the phone might be stuffed into the user's pocket is not going to be as popular as commenting in the web browser app.
SoundCloud has been rebuilding after a challenging 2017. The company narrowly escaped a financial crisis with a last-minute investment. So far this year, SoundCloud has hired Nancy Hood and Mark Eisenberg in senior vice president roles. Kerry Trainor, previously CEO of Vimeo, currently leads the company.