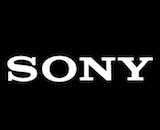 Sony Music will roll out two new features for royalty payments on its artist portal this autumn. First is Real-Time Royalties, which will provide immediate updates about a performer's global earnings and account balances as the label receives its information from digital distributors. Artists can access the real-time information at any time or place through the Sony portal.
"This major speed improvement eliminates the need to wait for periodic reporting cycles to see your royalty earnings and account balances," Sony explained in a memo about the updates. "You'll also be able to use the Sony Music Artist Portal's industry‐leading analytics capabilities to interpret your Real Time Royalties data in robust and powerful ways, giving you faster insights into your earnings trends so you can make highly‐informed decisions."
The second feature is Cash Out. This will let musicians request to withdraw all or part of their payable balance every month through the same artist portal. Sony noted in the memo that the service is provided to its artists for free.