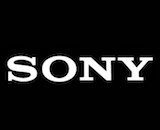 Sony has made yet another move toward transparency in how it is distributing the proceeds from its sale of Spotify stock. Sony Music Entertainment has informed indie labels by email that it intends to make payments to eligible artists and participants as soon as possible. It has set a target date of August.
According to the Sony email, almost 100,000 parties are eligible for some portion of payout. It will use an allocation method to calculate payouts to both new and catalog artists on its roster.
"As SME has decided to make all payments regardless of recoupment and regardless of whether specifically required by contract, each SME eligible artist and participant will receive a payment directly from SME as soon as practicable following any future sales by SME of a portion of SME's shares," the Sony email said. "The first of such payments is targeted to be going out to you before the end of August. The benefit of the Spotify investment presented SME with a unique opportunity to pay additional compensation to all of our eligible artists and participants. As we liquidate this holding in a disciplined manner over time, we will continue to make payments to all of our eligible artists and participants in the same way."
Note the phrase, "regardless of recoupment." That means that artists will receive their share of payouts from Sony's sale of Spotify stock notwithstanding the state of their royalty accounts — in other words, whether or not their music has earned back expenses. This is unusual in the context of a typical artist contract, and reveals Sony's perspective that the stock sale is a different category of earnings from streaming royalties.
Billboard has the full text of the email.