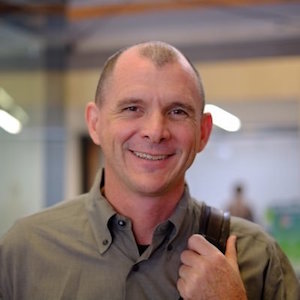 John MacFarlane has stepped down as CEO of Sonos. Patrick Spence, who has already served as Sonos' chief commercial officer and president since he joined in 2012, is taking over in the top exec role.
In a blog post announcing his departure, MacFarlane described the industry and economic scenario facing Sonos. Music listening is shifting to streaming subscriptions, a change that the company was planning for. But the entry of tech giants such as Amazon and Google into the wifi speaker space, and the burgeoning voice-control technology, continue to pose a challenge. Sonos pivoted its business plans in March 2016 to reflect that increased competition.
"There are no typical transitions of leadership, especially for founder-led companies where the strength lies in a central interpretation of the culture that is essential for the formation and development of a new company in a complex and rapidly changing environment," MacFarlane said. "However, the culture must move beyond the founder, and that's a unique path for every company. It is that moment for Sonos and I trust Patrick and the team with this growth." He added that he will remain "as a Sonos employee" to advise and mentor the company leaders.