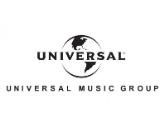 Universal Music Group leads the labels in volume of audio streams distributed in the U.S. during 2016, according to Music Business Worldwide. The major was responsible for 84.03 billion audio streams, about a third of the total market. Sony Music had 51.193 billion streams for the year, which gave it a 20.4% share, while Warner Music Group had a 16% share with 39.964 billion streams. These figures are the results of MBW's crunching of data from BuzzAngle's 2016 report.
Among the independent digital distributors, Tunecore topped the chart with a 5% share for its 11.375 billion streams. ADA (owned by Warner) and RED (owned by Sony) each had 4% shares. The all-encompassing "Other" category secured 12% of the year's audio streams.
Next, MBW reviewed combined audio and video streams in the U.S. last year. Universal's market share edges up to 32% with 137.67 billion audio and video streams. Sony's share is 21% and Warner's actually dipped to 15% under the combined statistic. The Orchard leads the indies for the audio/video streams with 5%.