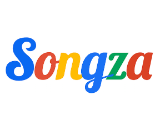 Following its purchase of the platform in July, Google has revamped Songza's terms of service. Songza members are required to agree to the new ToS from Google and its privacy policy, as well as agree to transfer their personal information from Songza to Google. Users who don't agree to the Google terms will not be able to log in to their old accounts, VentureBeat reported.
Data is an important facet to how Songza operates, CEO Elias Roman told RAIN News in a June interview. "Songza is becoming the service that users want to know exactly what they're doing at any particular time, because what we're doing with that data makes their life better," he said. "Waking up, sleeping, entertaining, getting through the work day, whatever."
While users might have been fine turning over that type of personal information to Songza, there's a more widespread distrust of Google. The company's data-hungry approach to its services is well documented. Both individuals and whole countries have expressed concerns about how much information the company holds and how it uses what it knows.
Songza's audience is reportedly 5.5 million. While that's small compared with the 250 million registered users at Pandora or the more than 40 million active users at Spotify, the difference here is Google's ability to analyze what it learns about those people. You can bet it will be putting whatever it discovers to use in some fashion, either within Songza or in its other projects.