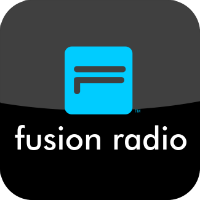 If the steady throb of 60-beats-per-minute dance music helps power you through the day, Club Fusion is a pureplay you need to know about. (www.fusionradio.fm) Here at RAIN we are particularly interested in EDM (Electronic Dance Music), as the first genre to break into the mainstream outside the leverage of FM exposure and major-label sign-up.

In today's high-energy listening to Club Fusion we've heard Tiesto, Chromeo, Antillas, Kiesza, Cascada, and others. Club Fusion's top-20 chart includes Demi Lovato, Timeflies, Bellatrax, Zed, Naughty Boy, and more.
We especially like the cloud-based pop-out player on the website, which has an integrated chat room, a request line, playlist history, and even flash games to play while listening. (Not that we wasted time with such foolishness. We just know they're there. Like Battle Buggy and Robo Chess.)
Club Fusion has grown from a single-stream pureplay to a small network of stations: Pop, Latin, X Stream (rhythm), and Oldies round out the selection. Go to the Fusion Radio hub site (www.fusion.fm) to sample them.