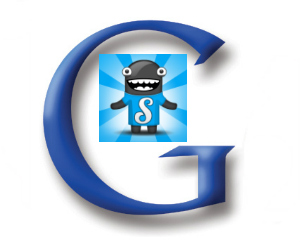 The rumor factory is never idle for long these days. Days after Apple turned rumor into reality by acquiring Beats Electronics (including Beats Music), unnamed sources told the New York Post that Google is interested in grabbing Internet radio brand Songza, at a reported value of $15-million.
The report includes mention of other "suitors" circling around Songza, implying a potential bidding scenario that could inflate that price tag.
Compared to high-flying valuations of larger competitors, $15-million might seem like nothing more than a casual conversation starter. Apple's valuation of Beats Music is $500-million; publicly-traded Pandora carries a market capitalization between five and seven billion dollars; Spotify was recently valued by private investors at $4-billion.
Songza's investor capitalization totals $6.7-million from two funding rounds in September 2011 and September 2013. The company was founded in 2007.
Songza's brand identity is focused on its Concierge feature, which serves playlists matching the day, time, weather, activity, and mood of the user. It's a feature that has been imitated so often (by Rhapsody, iHeartRadio, Beats Music and others) that it comprises an Internet radio trend.
To whatever extent this rumor is true, and most sourced rumors have some truth, it is an interesting maneuver on Google's part. The media giant operates an on-demand music platform, the ponderously named Google Play Music All Access. Songza does not include an on-demand portion — which is to say, users cannot call up individual songs, artists, or albums. As a non-interactive service, Songza could complement the interactive All Access — as Beats Music (interactive) complements Apple's iTunes Radio (non-interactive).
Adding to the complexity of the Google/Songza speculation is YouTube, already the largest music-delivery platform on the Internet. Google is planning a new YouTube-branded music-only service that would reportedly be a subscription service. (The service is fact; the subscription part is speculation; the timeline is unknown.) If Songza were part of Google's music ecosystem, the Mountain View company would launch an impressive armada into the rough seas of online music: Classic YouTube (king of all music delivery), a new YouTube music subscription service, Google Play Music download store, All Access (on-demand streaming jukebox), Songza (Internet radio platform).
As always with technology acquisitions, the real reasons for Google's interest might lie below the surface — the value for Google might be concentrated in the talent or technology more than in the user-facing Songza music service.