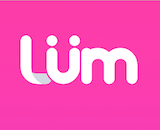 Music startup LÜM announced that it has closed its seed funding round. The business has secured a total investment of $1.2 million in less than a year. LÜM is currently running a beta version of its social media and music streaming service, which focuses on emerging artists. It is projecting a U.S. launch on the App Store in the summer.
"Ultimately, we will be the go-to digital application for anyone interested in finding great, emerging music," Max Fergus, the company's CEO and co-founder, said. "LÜM is on a mission to create a platform where artists can finally succeed outside traditional streaming models, and fans can be the sole influencers – determining what music trends hit next."
In addition to the seed funding, LÜM also entered a deal with concert promoter Frank Productions. Dan Polans, director of business intelligence at Frank Productions, joins the board of directors at LÜM as part of the arrangement.