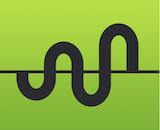 Startup AmpMe has raised $8 million in Series A funding in support of its app that turns mobile phones into a network of speakers. The round was led by Relay Ventures and included participation from other Canadian VCs. This brings the company's total funding to $10 million.
AmpMe pulls music from a streaming service on one host phone, then can connect and sync up with up to four other phones to create a portable set of speakers. The announcement of the fundraising also included the addition of YouTube as a supported music services. SoundCloud is already supported by the AmpMe system.
"We're onto something here at AmpMe with over 2 million downloads since our September launch and our users are clamoring for more ways to use AmpMe in their daily lives to enjoy the music they love with friends," CEO Martin-Luc Archambault.