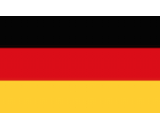 Strategy Analytics, a market research firm, recently published an investigation into the global smart speaker sector. Its latest analysis focuses on Germany. Smart speaker ownership is still small in that country, but those early adopters are big fans of the technology.
According to the results, 7% of Germans own a smart speaker. Of those users, 43% said they "can't imagine living without one." Nearly two-thirds of respondents also said that the hardware has "greatly improved the way I use technology at home" (61%) and is "much more useful than I thought they would be" (68%). The satisfaction rate for smart speakers in Germany is 85%. Streaming music and getting weather information are the most popular uses of the devices. Just shy of half users (46%) said they do this at least daily.
The company found that Amazon has the biggest market share as of Q2 2018 with 58%. Google holds second with 31%. It anticipates that 6.1 million smart speaker units will ship in Germany this year.
"Smart speakers may have come to the German market later than some other countries but this research suggests that they are likely to become just as popular," said David Watkins, director of smart speakers for Strategy Analytics. "Application developers can now begin to work with these new platforms safe in the knowledge that they are quickly becoming established and that the number of users across the country will continue to grow rapidly."