Over one-third of Australians 12 years and older own a smart speaker. And Google is the dominant operating system, with 24% of Australians owning a Google device, and only 3% owning an Amazon speaker. That metric is different from the U.S., where 24% own Amazon and 13% own Google.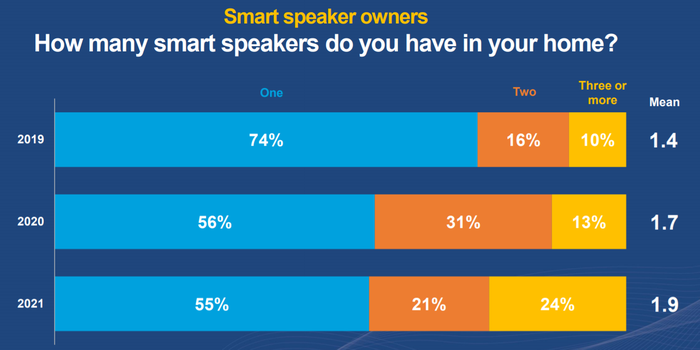 In the U.S., 33% of Americans (12+) own a smart speaker, compared to  26% in Australia.
These metrics come from the recently released Smart Audio Report Australia 2021, released by Edison Research (which conducted the field work), supported by Commercial Radio Australia (CRA) and TalkVia.
Most Australians who own smart speakers have just one, but the three-year trend shows growth of three-speaker households: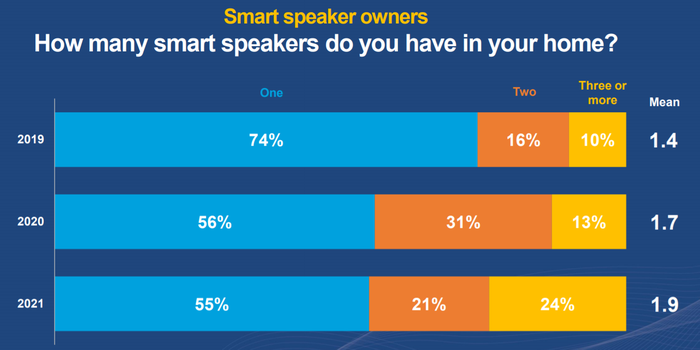 And 61% of smart speaker owners plan to purchase another one.
Two-thirds (67%) of owners use their speakers every day, and 88% use them at least weekly. At the same time, most owners agree with the statement, "You don't know enough about your smart speaker to use all its features."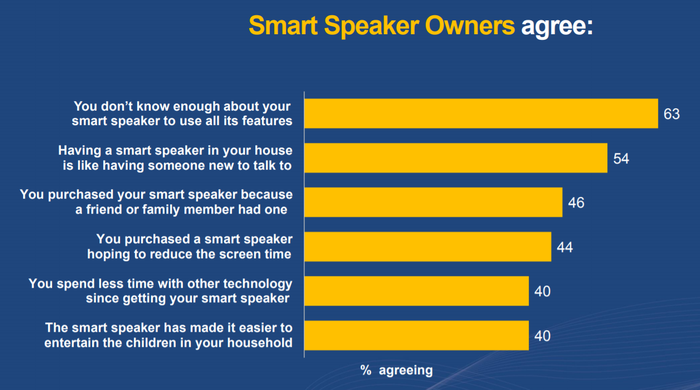 Interestingly, smart speaker ownership drives use of smart assistance on phones — 49% of smart speaker owners who own a smartphone say they use their phones for conversational assistance more than previously.
What about non-owners? Is there an appetite for smart speaker ownership in that cohort? Not uch. sixty-two percent say "Not at all  likely.
The report is based on an Australian national survey of 5,000 18+ adults in April and May of this year.
.