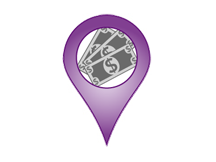 In its most recent Local Commerce Monitor (LCM), an ongoing survey of advertising behaviors among small and local businesses (SMBs), BIA Kelsey found high ranking for ROI (return on investment) when advertising in streaming radio. More survey participants rated streaming radio highly for ROI than they did for over-the-air (OTA) radio.
Nearly five percent (4.8%) of SMBs use streaming radio in their marketing, according to the study. This edition of the LCM (the 18th) is the first time BIA Kelsey has surveyed the question of streaming-radio use in marketing.
Across the survey, which includes SMBs of various sizes and response patterns, more than half of respondents (57%) placed streaming radio in the "Top 2 Box" rating, which BIA Kelsey told RAIN us the second highest rating of all media, exceeded only by online display ads which incorporate video. In comparison, 37% of respondents classified OTA radio with that ranking.
Alongside that metric, the "share of wallet" findings seem to differ. SMBs that use over-the-air marketing report spending just over 15% of their budgets on it. Companies leveraging streaming-radio marketing spend a third as much — 5% of their budgets.
In clarifying the Top 2 Box rating, BIA Kelsey noted that respondents could qualify the marketing return as "Extraordinary" (meaning a return over 20 times cost) or "Excellent" ( a 10-19 return on investment).