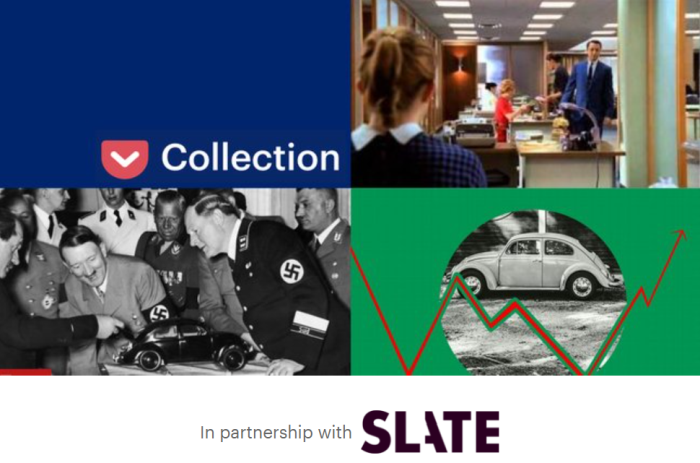 Slate has made an interesting partnership between its podcast division and Pocket, the Mozilla-built app which offers topical reading collections. Slate will put podcast-specific reading collections onto Pocket. The project is called "Stories Behind the Podcast."
If the first collection is an indicator, these Pocket enhancements richly enhance the podcast's breadth and the listener's knowledge experience. It is a package of articles connected to a single episode of Slate's Thrilling Tales of Modern Capitalism podcast: "Bugging Out: The Story of Volkswagen." The Pocket package contains seven articles and two videos that dramatically broaden the podcast experience and slake the knowledge thirst for listeners who love the topic. We think this is a marvelous crossover which allows listeners to follow up an episodes topic without doing the research work.
Pocket operates with a so-called algotorial approach to content curation. The app allows both online and offline reading. Slate says it intends the project to strengthen its hold on avid listeners, while gaining new fans from the broad reach of Pocket subscribers.
.