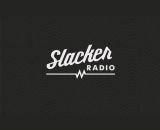 RAIN News received an anonymous tip yesterday informing us that Slacker Radio had reportedly laid off "about half the company." The email claimed that Slacker's leadership has been trying to keep the magnitude of the cuts quiet and the tipster was disparaging of the current management.
Digital Music News received a similar tip and has got a comment from Slacker in response that presented a different picture of the alleged cuts:
"Slacker Radio is laying off approximately 25% of the team as part of our ongoing effort to focus on efficiency and accelerate the path towards profitability," CEO Duncan Orrell-Jones reportedly said in the statement sent to DMN. "Our strategy has always been to innovate in the radio and music space, and we've been working hard to develop new experiences that we believe will fulfill the promise of radio reimagined. The Slacker Radio App will not be affected by these changes, nor will several new product releases that are scheduled for later this year."
Slacker is a lean-back radio listening program. It has both free and subscription options for listening to programmed stations in music, sports, news, and talk. Orrell-Jones had recently spoken about the near prospects of Slacker's profitability in an interview. "We are comfortable with the idea of being at a smaller scale," he said at the time.