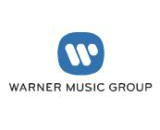 Warner Music Group has hired two new people for its digital strategy team. The major label brought on Michael Drexler as its vice president of digital strategy and corporate development. Allan Coye joins as vice president of digital strategy and business development. Both new hires will report to Chief Digital Officer Ole Obermann.
Drexler had worked at BMI since 2010. He was most recently the group's executive director, overseeing sales, operations, and client relationships for its digital rights licensing division. Coye's most recent gig was vice president of strategy and business development at Viacom Music & Entertainment Group.
Digital has been a growing share of WMG's revenue in recent years. In the first quarter, digital was nearly half of the label's revenue.