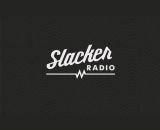 Slacker Radio has joined the ranks of audio services inking deals with the telecom sector. The Internet radio company is participating in a promotion from U.S. Cellular that will see qualifying customers get one year membership to Slacker Radio Premium for free. The Premium tier features on-demand access to the Slacker music library and station collection, customizable talk content, ad-free and offline listening, and unlimited song skips.
The free Premium membership is available under U.S. Cellular's "'$1,000 Bonus Package Per Line" promotion. "Slacker is the first and only Internet radio experience to offer original, interactive programming on a major scale, and we're thrilled to offer this unique listening experience to new U.S. Cellular customers," said Steve Cotter, Slacker's SVP of business development.
Slacker recently announced a redesign and the addition of original content to its programming options.