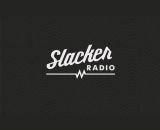 Slacker Radio announced an update that highlights original content and audio storytelling. This new version includes 12 original shows such as The Count-Up, which plays the most popular songs for Slacker users, and Goes to 11, which features musicians talking about inspiration and their favorite music.
"We believe the magic of music listening does not come from the music catalog alone, rather the way in which the song is delivered to the listener," CEO Duncan Orrell-Jones said. "The latest version of Slacker is all about providing an interactive combination of music, personality and storytelling, that can't be found in any other music service today."
The revised app also includes a new user interface that's intended to give listeners more control over what they hear. It provides options for creating a lean-back or on-demand listening environment, or one that emphasizes discovery.