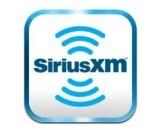 Two VPs and a Senior Director have just been added to the Brand and Consumer Marketing team at SiriusXM:
Rolanda Gaines, Vice President of Experiential and Partnership Marketing — she is a marketing and communications executive with domestic and international experience in the sports, media, and entertainment space.
Tatiana Holifield, Vice President of Digital Content and Audience Engagement — a seasoned marketing executive with 15 years of experience in media, sports and entertainment.
Joe Hanna, Senior Director, Brand and Platform Partnerships — an award-winning marketer who has led customer growth and fan engagement strategies working with top industry brands including Disney, ESPN, Google and AT&T.
As a team they will be responsible for driving growth and brand awareness for SiriusXM, Pandora, and its core businesses through innovative marketing initiatives, partnerships and experiences.
"Coming off of a groundbreaking year we're at a pivotal moment here at SiriusXM and the caliber of talent that we're bringing in will surely help us expand our leadership position in the audio space," said Kimberly K. Wilson, Senior Vice President of Brand and Consumer Marketing. "Each hire comes in with a unique skill set, background and a proven track record of understanding consumers' needs. They will be integral in driving the brands forward."
.