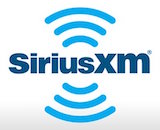 Sirius XM released its financial results from the second quarter. "Our company produced outstanding financial and operating results once again this quarter, and I'm pleased by the quick progress we've made in integrating Pandora," CEO Jim Meyer said.
Revenue for the satellite radio company totaled almost $1.98 billion, compared with $1.43 billion in the year-ago period. Net income reached $263 million, or 6 cents per share, down from $293 million, or 6 cents per share, in the same quarter of 2018.
The company credited its spike in revenue to the acquisition of Pandora at the start of the year, and said the dip in net profit was due to a one-time benefit in other income in the year-ago period.
The satellite radio branch of the business reported a record-high revenue of $1.5 billion for the quarter, an increase of 7%. It added 290,000 net new self-pay subscribers to close the period with more than 29.3 million.
Pandora, the other main arm of its operation, reported adding net 64,000 new self-pay subscribers to reach 6.2 million at the close of the quarter. Pandora had 7 million total subscribers at the end of the period. The platform had 64.9 million monthly active users in Q2, down from 71.4 million in the year-ago period. It also posted advertising revenue up 13% to a Q2 record of $306 million. Ad-supported listener hours in the quarter totaled 3.49 billion.