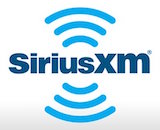 Sirius XM reported its Q2 2018 financial results, marking another successful period for the satellite radio business. Quarterly revenue rose 6% to $1.4 billion. Net income totaled $292.3 million, or 6 cents per diluted share, up from $202.1 million, or 4 cents per diluted share, in the year-ago period. The period ended with about 28.2 million self-pay subscribers, thanks to a net 483,000 subscribers joining in the quarter.
"Sirius XM's strong start to 2018 accelerated in the second quarter," CEO Jim Meyer said. "We added 483,000 net new self-pay subscribers in the quarter with an impressive 1.6% self-pay churn rate, our best-ever performance. Our 6% growth in revenue would have been 8% absent the change in generally accepted accounting principles that was effective January 1st, and we are thrilled to increase our full-year guidance for self-pay net additions, revenue and adjusted EBITDA."
CFO David Frear added that the company has "ample liquidity to continue to invest in our business, make strategic investments and return capital to stockholders."
The company made some adjustments to its 2018 guidance based on the Q2 results. It now expects to add about 1.15 million self-pay net subscribers. Revenue is projected to surpass $5.7 billion on adjusted EBITDA of about $2.175 billion.